Wedding Photographers Mexico.
fotografosdebodas.mx
In fotografosdebodas.mx find photographers with excellent reputation in your city, here are the best wedding photographers with the best offers.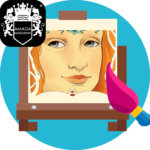 fotografosdebodas.mx is the directory of wedding photographers in Mexico, it is available in Spanish and English.
Selecciona tu Idioma.
Consejo Toca o haz clic en el nombre del idioma de tu elección para cambiar el directorio a ese idioma.
What's new with wedding photographers.
Tip Tap or click on the image of the publication of your choice to access its content. You can also tap or click the category buttons to have us show you the posts that correspond to that category.
New Blog and Press publications.
With professional vs amateur photographers trivia 1, you can find out which one you are. Only professionals pass, take the test right now.
If you prefer a midpoint between a white and traditional dress, with the beautiful pink colors, very original colors and at the same time beautiful.
These colors combine harmoniously, which is perfect for weddings with color codes in the attire. The result will be spectacular in the photos.
The doors are open.
Who can publish in this directory?
Wedding photographers.
They can post ads about their photographic studios. They can also sell and buy photographic equipment.
Wedding or event planners.
They can publish ads about the weddings of their clients, in order to receive proposals from photographers. You can also post events.
Wedding couples.
They can post ads about their weddings to receive proposals from photographers.
Wedding couples can post here.
Daily as if it were a newspaper, meet the new weddings and events.
Tip Tap or click on the image of the wedding or event of your choice to access its contents.
Weddings that need photographers.
We want to find a team of photographers to support us with a good photography and video package for the wedding.
If you are a photographer, you can view the listing and contact wedding couples.
Upcoming events.
Tourism contacts for professionals in digital art for Mérida and the Mexican Caribbean.
Find and let them find you.
To obtain personalized quotes about specific services.
Example.
Imagine that a wedding couple is only interested in certain types of photo shoots, i.e. specific services for their wedding. For example: a casual pre-wedding photo shoot, or a photo shoot only for the wedding reception.
What we offer free of charge.
A wedding couple can search our directory for the ideal photographers, but they can also let the photographers know the details of their wedding; consequently, the wedding couple can post for free the type of service they need. In this way, they can receive information and personalized quotes, directly to their email.
Welcome, wedding venues and wedding planners.
They can post ads about their clients' weddings. This way they will save time, receive tailor-made quotes for each wedding and find the perfect photographer for the clients.
As a professional in the wedding market, you will get a space completely suitable for you, so that you can manage the weddings of multiple clients in the easiest way possible.
Every day, wedding photographers can see a listing to "hunt" clients.
Example.
A wedding photographer can post a free ad in our thematic directory. But it can go even further, getting a listing of wedding couples who need photography and video services. It's like "attacking" several fronts at once, to improve your competitiveness as a photographer.
What we offer free of charge.
In our "Upcoming weddings and events" section, wedding photographers will be able to see the weddings that need their services. There they will find detailed information about weddings, so they can contact wedding couples and send them information suitable for them. In this way, they will be able to get more bookings.
🔒 Only members can contact wedding couples, or post listings. Please login or create an account for free.
Here
.
See the list of upcoming weddings and events.
Post or find.
Wedding photographers who stand out for their professionalism.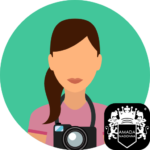 Tip Tap or click on the image of the photographer of your choice to access their content.
Outstanding photographers.

Benefits for wedding couples.
You can search for photographers in your city or in the location of your choice.
For example, if you are currently in Monterrey and you want to find photographers in Cancun because you will celebrate your wedding there, you can do it at fotografosdebodas.mx easily and for free.
You can ask all the necessary questions, solve doubts and request quotes from photographers for free.
We'll provide you with important information about how photographers work so you can make informed decisions.
In case you are interested in a photographer and you cannot contact him at that precise moment, or in case you want to compare a couple of photographers to contrast the options of their services; you can save photographers to your favorites list to contact them later.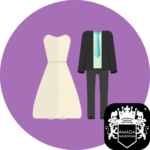 Can I choose photographers by city?
Of course you can. In addition, there are tips and ideas available for photo shoots in each State.
The ideal photographer is waiting for you here.
Outstanding, recommended and new.
Wedding photographers in Mexico.
All cities.
Our members can post classified ads for free.
Tip Tap or click on the classified ad image of your choice to access its content.
Currency Prices are expressed in Mexican Pesos MXN.
Classified ads to buy and sell.
All cities and States in Mexico.
Photographers and classified ads.
Wedding photographers who inspire confidence.
Wedding photographers can post ads for free.

Tip Tap or click on the image of the photographer of your choice to access their content.
Benefits for photographers.
The fotografosdebodas.mx directory is optimized for searches in Google Mexico.

As a photographer, you too can benefit from the searches that users make by publishing here with us.
Mexico is a very touristic country, we will help you to get more and more clients.
As you can see, we are dedicated to make your photo studio known so you can be successful.
You can create an account for free and post a listing as a photographer in simple steps.
You can also add photos, videos, and your business contact information.
Clients will see your ad and contact you.
Experience.
We understand photographers. Throughout more than 12 years of experience, we have been able to meet a great diversity of photographers.
Therefore, at fotografosdebodas.mx we are proud to offer professional tools, many of them free, so that photographers can work with quality and efficiency.