Wedding photographers in Jalisco, Mexico.
Here you can see the best wedding photographers in Jalisco. You can also see reviews, services, offers, discount coupons and more.
Jalisco.

The best wedding photographers in Jalisco.
Acatic, Acatlán de Juárez, Ahualulco de Mercado, Amacueca, Amatitán, Ameca, Arandas, Atemajac de Brizuela, Atengo, Atenguillo, Atotonilco el Alto, Atoyac, Autlán de Navarro, Ayotlán, Ayutla, Bolaños, Cabo Corrientes, Cañadas de Obregón, Casimiro Castillo, Chapala, Chimaltitán, Chiquilistlán, Cihuatlán, Cocula, Colotlán, Concepción de Buenos Aires, Cuautitlán de García Barragán, Cuautla, Cuquío, Degollado, Ejutla, El Arenal, El Grullo, El Limón, El Salto, Encarnación de Díaz, Etzatlán, Gómez Farías, Guachinango, Guadalajara, Hostotipaquillo, Huejúcar, Huejuquilla el Alto, Ixtlahuacán de los Membrillos, Ixtlahuacán del Río, Jalostotitlán, Jamay, Jesús María, Jilotlán de los Dolores, Jocotepec, Juanacatlán, Juchitlán, La Barca, La Huerta, La Manzanilla de la Paz, Lagos de Moreno, Magdalena, Mascota, Mazamitla, Mexticacán, Mezquitic, Mixtlán, Ocotlán, Ojuelos de Jalisco, Pihuamo, Poncitlán, Puerto Vallarta, Quitupan, San Cristóbal de la Barranca, San Diego de Alejandría, San Gabriel, San Ignacio Cerro Gordo, San Juan de los Lagos, San Juanito de Escobedo, San Julián, San Marcos, San Martín de Bolaños, San Martín Hidalgo, San Miguel el Alto, San Pedro Tlaquepaque, San Sebastián del Oeste, Santa María de los Angeles, Santa María del Oro, Sayula, Tala, Talpa de Allende, Tamazula de Gordiano, Tapalpa, Tecalitlán, Techaluta de Montenegro, Tecolotlán, Tenamaxtlán, Teocaltiche, Teocuitatlán de Corona, Tepatitlán de Morelos, Tequila, Teuchitlán, Tizapán el Alto, Tlajomulco de Zuñiga, Tolimán, Tomatlán, Tonalá, Tonaya, Tonila, Totatiche, Tototlán, Tuxcacuesco, Tuxcueca, Tuxpan, Unión de San Antonio, Unión de Tula, Valle de Guadalupe, Valle de Juárez, Villa Corona, Villa Guerrero, Villa Hidalgo, Villa Purificación, Yahualica de González Gallo, Zacoalco de Torres, Zapopan, Zapotiltic, Zapotitlán de Vadillo, Zapotlán del Rey, Zapotlán el Grande and Zapotlanejo.
List of contents in Jalisco, Mexico.
This list is like an index for you.
Selecciona tu Idioma.
Consejo Toca o haz clic en el nombre del idioma de tu elección para cambiar el directorio a ese idioma.
Prices and deals in Jalisco.
Tip Tap or click on the image of the photographer of your choice to access their content. You can also change the display mode, the available options are: grid, list and map.
Members Tap or click on the heart button 💛 of the photographer of your choice to add it to your favorites, you need to be logged in to do so.
Wedding photographers can post ads for free.
Wedding photographers market in Jalisco.
Tip Tap or click on the title of the classified ad of your choice to access its content.
Our members can post classified ads for free.
The search.
Search for prices, deals, services and much more.
Are you ready to search?
You can search for photographers or buy and sell ads.
Upcoming weddings and events.
Wedding couples can post for free.
Wedding planners can post for free.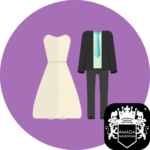 Degollado Theatre, Guadalajara, Jalisco, Mexico.

The Hospicio Cabañas, (Cabañas Cultural Institute), Guadalajara, Jalisco, Mexico.

Forest "Los Colomos", Guadalajara, Jalisco, Mexico.

Ideas for photo shoots in Guadalajara, Jalisco, Mexico.
Wedding photography in downtown Guadalajara is a wonderful opportunity for couples who love their city. The Metropolitan Cathedral, Plaza Tapatía or The Hospicio Cabañas (also known as the Cabañas Cultural Institute), give a classic and timeless touch to both formal and pre-wedding sessions, although it must be taken into account that they are very crowded spaces. For people who want photos that contain nature, they will find all possible corners directly in the forest of "Los Colomos", one of the lungs of the city, which even has a charming Japanese garden. In addition to all these public places, you can also request permission for a photo shoot at their favorite trendy restaurant or cafe, a traditional restaurant or even on the patio or terrace of a magazine-worthy boutique hotel.
Talk to your photographer about the style you want for your photos, and start planning your trip. You can also learn ideas for an original photo session and choose the sunset time, when the light is weak and the photos have a special lighting effect. Another option is to choose a night photo, which would be very original. We recommend visiting the beautiful and characteristic buildings of the city of Guadalajara, such as the Palace of Justice.
Also, don't forget to consider one of the most beautiful pieces of architecture in Guadalajara, the Degollado Theater, which was inaugurated in 1866.
Guadalajara has many gardens, streets, fountains that will beautify your photos.
Want to see wedding photographers in other cities?
You can search by State.